Bach 6.5AL Silver Plated Small Shank Trombone 3506HAL
Bach 6.5AL Silver Plated Small Shank Trombone 3506HAL
Product Description
Bach 6.5AL Silver Plated Small Shank
Trombone Mouthpiece
3506HAL
Depth of Cup: Medium deep
Approx. Cup Dia.: 25.40mm
Rim Shape: Medium Wide, Well rouded
Description: The same rim and cup as No. 61/2A, but with a larger "G"
throat and #420 backbore for trombonists who strive for a Teutonic tone quality. Recommended for euphonium players who desire a round, mellow tone of great carrying power and substantial volume.

Made in USA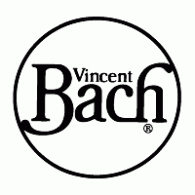 and always

on all demestic orders
Find Similar Products by Category